Precision is our middle name.
American is our first.
At American Precision Supply we focus on customer service, vast product inventory and on-time delivery. Get the best on every project and every order. Fast, effective solutions. 24-7 emergency service.
What makes APS unique?
APS is a certified Women Business Enterprise (WBE). One of only a select few in the US in plumbing and industrial PVF. Our mission puts customers first on every order. With over 35 years of field troubleshooting experience, let the APS team solve your biggest challenges. APS provides turnkey and custom pipe, valve and fittings and actuated valve packages to fit your budget and project delivery needs.
APS has two service locations in Illinois serving Greater Chicago and Northeast Illinois
Best manufacturers with quality products and competitive prices
From quote to delivery, APS provides accurate, quick turnaround, fleet delivery with boom loading
A wide range of industrial PVF solutions and over $8 million in inventory
Fill rates that range from 94-97%
24-hour emergency service seven days a week
Onsite inventory management programs and mobile warehouses
Our Mission
Put the customer first and deliver excellence in industrial products, pricing and service. At APS, Precision is Our Middle Name. and our promise to customers. We distribute industrial products that exceed customer expectations in accuracy, value and service while maintaining a safe, well organized work environment.
Our Culture
APS is only as good as our team. We recruit, develop and retain the best workforce in industrial PVF and actuation valve packages. At APS, we're problem preventers. We collaborate to value engineer and reduce cost and maximize value. We're a first-generation family business. We have a strong work ethic, positive outlook on business where professionalism is rewarded.
Two Facilities – One APS
Hampshire, IL location: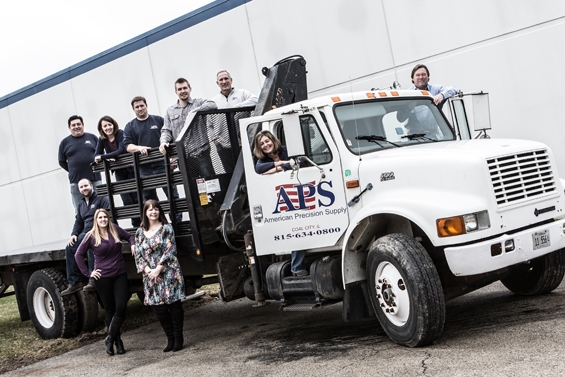 APS Headquarters, located 60 miles from Chicago
Actuation shop and build team
Management located on-site
Inside / Outside sales people
Monthly manufacturer lunch and learns
Hampshire Branch ‐ Valve Automation
260 Industrial Drive
Hampshire, IL 60140


847.683.9700 Toll Free
847.683.9740 Fax
Coal City, IL location: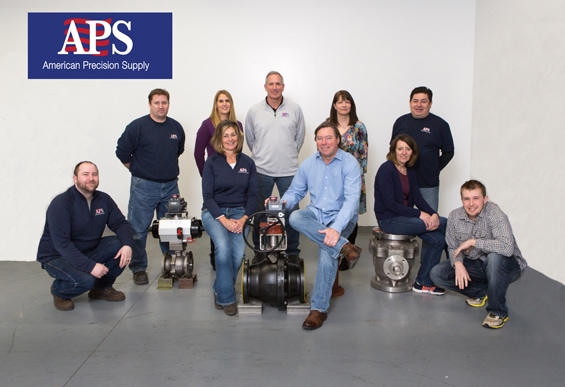 Chicago far south suburb
8 acres and 25,000 sq. feet distribution center and pipe yard
Consolidated inventory
Updated LED lighting, Color-coded bins
Brady labelers
Coal CIty Central Distribution Facility
130 S. First Avenue
Coal CIty, IL 60416


847.683.9700 Toll Free
847.683.9740 Fax
Champaign, IL location: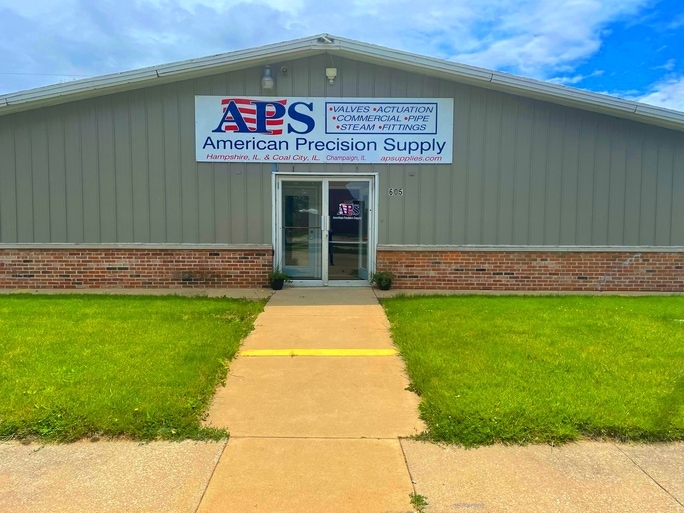 Champaign Branch
605 Edgebrook Drive
Champaign, IL 61820

Our Leadership
Teri Sharp, Certified WBE
CEO & President – American Precision Supply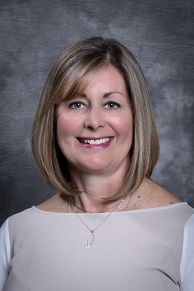 Teri has over 25 years of professional experience in human resource management, accounting, customer service, manufacturing and distribution management. Women owned and nationally Certified Industrial Distributor of valves, valve automation, pipe, fittings and associated industrial products. APS is WBE Certified by the State of Illinois, Nationally by NWBOC and WBENC. Teri earned her MBA from Northern Illinois University. Teri is actively involved in several organizations, including the American Supply Association's Women in Industry Group, Women Presidents Organization – Chicago Chapter, and Federation of Women Contractors in Chicago.
Patrick Sharp
Vice President of Sales – American Precision Supply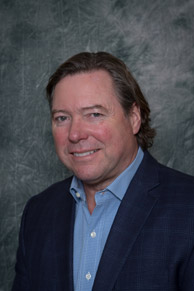 Pat has over 35 years of field service experience, troubleshooting, quotation, sales, customer service, manufacturing and distribution management. Pat earned his Bachelor degree in finance and financial management services from Northern Illinois University. Pat is on the road most days visiting clients, reviewing plans and providing cost estimates. He's a roll up the sleeves problem solver and team leader.
Erik Obrochta
Account Manager – American Precision Supply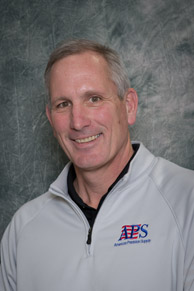 Former Executive Vice President at Joliet Valves, Eric leverages his 35 years experience in industrial PVF and valve actuation. Erik is responsible for sales territory in Northern Illinois and Northwest Indiana promoting APS product portfolio including manual, automated and control valves, steam specialties, carbon/stainless/alloy piping products, corrosion resistant piping systems and more. Erik earned his Bachelor's degree in business administration and management from Marquette University.